How to Change a Battery in a Chevrolet Key Fob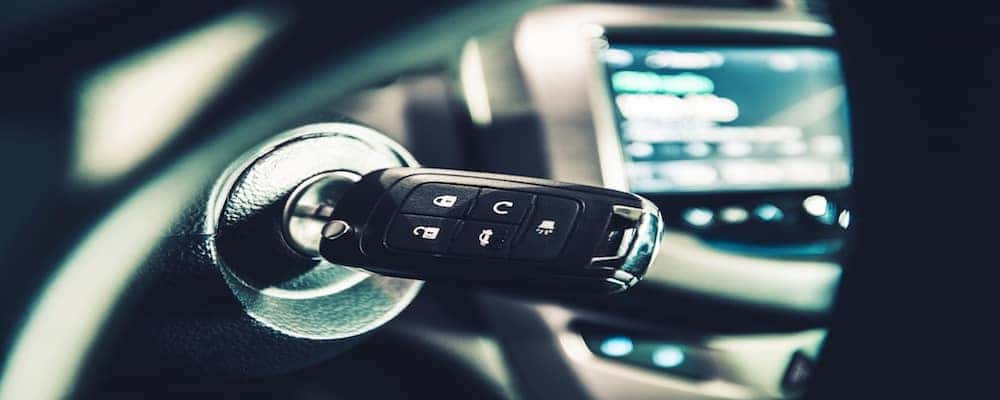 Do you know how to change a battery in a Chevrolet key fob? If you've been noticing issues with your key fob, or if it seems to be dead, then it may be time for a battery replacement. Follow these steps from Cox Chevrolet to get your specific key fob back in working order!
Chevrolet Smart Keyless Entry Remote Battery Replacement
If you have this newer Chevrolet key fob, which is used for vehicles with Remote Keyless Entry, then use these instructions to change the battery:
Press the side chrome button to remove and pull out the metal key.
Open the key fob into two halves and remove the circuit board and buttons.
When the batter is visible, remove the old battery using a small flathead screwdriver.
Install a new CR2032 3V battery, making sure the positive side of the battery is in the correct position.
Replace all components of the key fob, and you're good to go!
Chevrolet Flip Key Battery Replacement
This type of key fob is common on many Chevrolet models, such as the Camara, Cruze, Equinox, Volt, and others from the model years 2010 to 2016. To change the battery:
Flip the metal key blade and remove the back cover of the key fob.
Remove the dead batter, and insert the new CR2032 3V battery.
Replace the key fob cover, and test out the key fob on your vehicle!
Chevrolet Key Fob Remote Battery Replacement
One of the most popular Chevrolet key fobs to date, this was used on models like the Suburban, Tahoe, Traverse, Silverado, and others. Follow these steps:
Insert flathead screwdriver into a small slot on the side of the key fob and twist to open.
Slide out the current battery, and replace it with a new CR2032 button cell battery, paying attention to the positive side.
Press the key fob back together, and all should be set!
Connect with Cox Chevrolet
Cox Chevrolet has you covered on all things Chevrolet, from how to change a flat tire to how to pair your phone with Bluetooth to deciding which Chevrolet SUV is right for you. Connect with our team today!