How to Program a Chevy Key Fob

---
For those around Sarasota who know quality when they see it, the new Chevrolet lineup is a must. Thanks to the innovative technology, a wealth of features, and seemingly endless performance enhancements that come with a Chevy truck, SUV, or sedan, there is plenty to explore in your Tampa upgrade. An exciting, essential part of many Palmetto vehicles is the high-tech Chevy key fob.
Learning about Chevy key fob programming and the full range of possibilities means you can take advantage of all that your new vehicle has to offer. Read through the Cox Chevrolet experts' guide on how to program a Chevy key fob, whether you use a new Chevy Malibu key fob, a Chevy Silverado key fob, or any other Chevy key fob in this stellar lineup.
Chevy Key Fob Programming
For exceptional convenience on your Brandon travels, learning how to program a Chevy key fob is a necessity. Fortunately, Chevy key fob programming is a cinch:
Manually unlock the driver's side from the exterior, as opposed to using the button on your Chevy key fob.
Once you enter your vehicle, make sure that all four doors are shut properly.
While simultaneously holding down the unlock button on the driver's door and pressing the unlock button on your fob, insert your key into your Chevy ignition. Turn the key to the "On" position so your lights and radio turn on, but not all the way on.
While still holding down the unlock button on your driver's side door, turn your key back to the "Off" position, then turn it to "On," and right back to "Off"," all in quick succession. (On – Off – On – Off)
Let go of the unlock button.
Upon releasing the unlock button, you'll hear the door locks engage and disengage. This means the programming sequence is ready to begin.
Now on the Chevy key fob, press and hold both the "Unlock" and "Lock" buttons until you hear the door locks engage and disengage again. This symbolizes that you have successfully programmed your Chevy key fob!
You can reinsert the newly programmed key back into the ignition, turning to the "On" position to end the programming.
That's it! You've learned exactly how to program a Chevy key fob.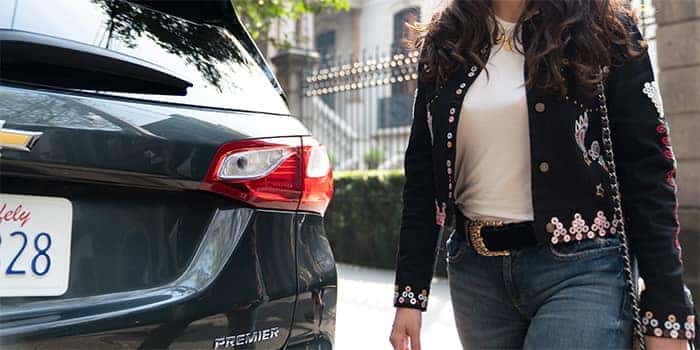 Schedule Service at Cox Chevrolet
For those who may prefer a technician to handle their Chevy key fob programming, scheduling a service appointment takes practically no time at all, and our specialists at Cox Chevrolet are always ready to meet your needs. Whether you want a factory-trained specialist to help with a Chevy key fob replacement or a new Chevy key fob battery through our parts technicians, we have all the expertise to get you back on the Sarasota streets in no time. Contact us in Bradenton to make the most of your new Chevy!
More From Cox Chevrolet
Chevrolet introduces noteworthy changes to the Silverado 1500 for the 2024 model year. The latest iteration of this large pickup truck showcases several updates, including fresh paint color choices, an active exhaust system for the 6.2-liter V8 engine, broader availability of the diesel engine, and a rebranding of the turbocharged four-cylinder engine. So, what's…

You've probably noticed the new Chevy Traverse rolling around Sarasota. It's one attractive SUV. But just wait until you see the beautiful Chevy Traverse interior. Not only does this car look great on the inside, but there's plenty of room, including the generous Chevy Traverse cargo space. We go into the details below, including…

Chevrolet Silverado trucks are highly customizable for Sarasota drivers and therefore come in a wide range of weights. Before we jump into the range of 2022 Chevrolet Silverado weights, you'll need to understand curb weight, which is the weight of a vehicle with a full tank of gas and all standard equipment. With that out of…