Bringing Back the Stingray Name
This is an entirely new Corvette, redesigned from scratch by Chevy's world-class engineers to combine the raw excitement of the original Stingray models with today's most advanced performance and design technology. It's a Corvette to usher the classic model line into the future.The Corvette hadn't seen any major changes or redesign since 2005, so when we heard Chevy was bringing back the iconic Stingray name for 2014, we couldn't wait to see how they planned to re-envision the classic coupe. Now that it's here, we can confidently say drivers will not be disappointed.
Powerful and Fuel Efficient in 2014
The new 2014 Corvette Stingray has been thoroughly re-worked to acknowledge today's rising fuel costs without sacrificing the all-important performance that has made the model a mainstay among classic American sports cars. All new Stingray models are built with an aluminum sub-frame as well as a new five-part aluminum chassis, resulting in a much lighter vehicle.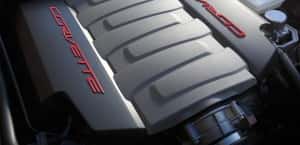 Propelling this lighter, more aerodynamic Corvette is Chevy's small block 6.2L V8 engine cranking out an intimidating 460 hp and 465 lb-ft of torque (with available performance exhaust). The new engine also, for the first time, utilizes direct injection and continuously variable valve timing.
Chevy promises these new features will help the Corvette achieve 10 – 20% better fuel economy, and while efficiency certainly isn't the reason you get behind the wheel of a car like this, in today's economy it definitely helps.
A Luxurious New Interior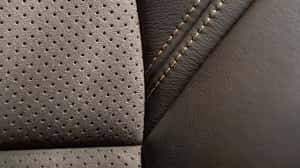 Muscle car enthusiasts know to expect top-notch performance from a new Corvette, but one of the most exciting updates for 2014 is the Stingray's all-new interior. The stylish, well-equipped, and highly customizable new cabin can be loaded with a choice of two heated and cooled seating options, and surfaces are adorned with inviting soft touch materials.
The new dashboard layout sports Chevy MyLink, a customizable 8-inch color touchscreen that displays vehicle data like navigation directions and phone information (functionality varies by model). Other new features include a color Head-Up Display (HUD) that makes it even easier to monitor your speed and current gear without taking your eyes off the road ahead.
Come See the 2014 Corvette Stingray Today
Visit Cox Chevrolet in Bradenton any day of the week for more details about the exciting new 2014 Corvette Stingray. We're just a short 20-minute drive north of Sarasota and 45 minutes south of Tampa. Our sales staff can't wait to show off this exciting new vehicle!