The 2014 Toyota Sienna vs. the 2014 Traverse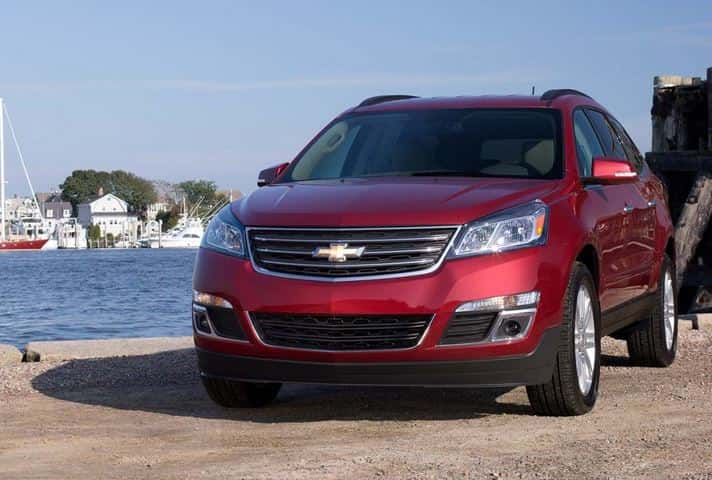 In the '90s, the minivan was the go-to family carrier; they were safe and reliable, albeit a little pokey. The market has evolved since then, giving Mom and Dad more and more options. And while large SUVs may have seemed like the only alternative for a while, smaller, more fuel efficient crossover SUVs are now some of the most popular options.
Bold design, a comfortable riding style, and tough performance has made the 2014 Chevy Traverse one of the most popular vehicles with families around the Bradenton and Tampa areas. If you're on the search for a new family carrier, the Traverse is one of the best options in the crossover class.
And though minivans like the Toyota Sienna have their place, they're not for everyone. We'll hit a few of the reasons the Traverse might be a better option for your family.
The Traverse: the Better Looking Family Alternative
The Traverse comes standard with room enough for eight passengers; the Sienna has standard seating for seven with the choice of 8 passengers on other trim levels. They also average around the same fuel economy: the Traverse averages around 24mpg on the highway, while the Sienna averages 23mpg. Despite this similarity, the Traverse gets more engine power than the Sienna at 281 hp to 266 hp.
The Traverse comes with100,000 miles / five-year powertrain, compared with the 60,000 miles / five-year warranty on the Sienna. Traverse drivers also get the added protection of a 100,000 mile / five-year roadside assistance program, while Sienna drivers on enjoy this protection for 25,000 miles or two years.
Find Out More at Cox Chevy Near Tampa and Sarasota
Check out the 2014 Traverse for yourself at Cox in Bradenton! Our dealership is located at 2900 Cortez Road W., a short drive from Tampa and Sarasota. We'd also be happy to show you other great Chevy models that are popular with families, such as the 2014 Chevy Equinox.