The 2014 Chevy Tahoe vs. the 2013 Ford Expedition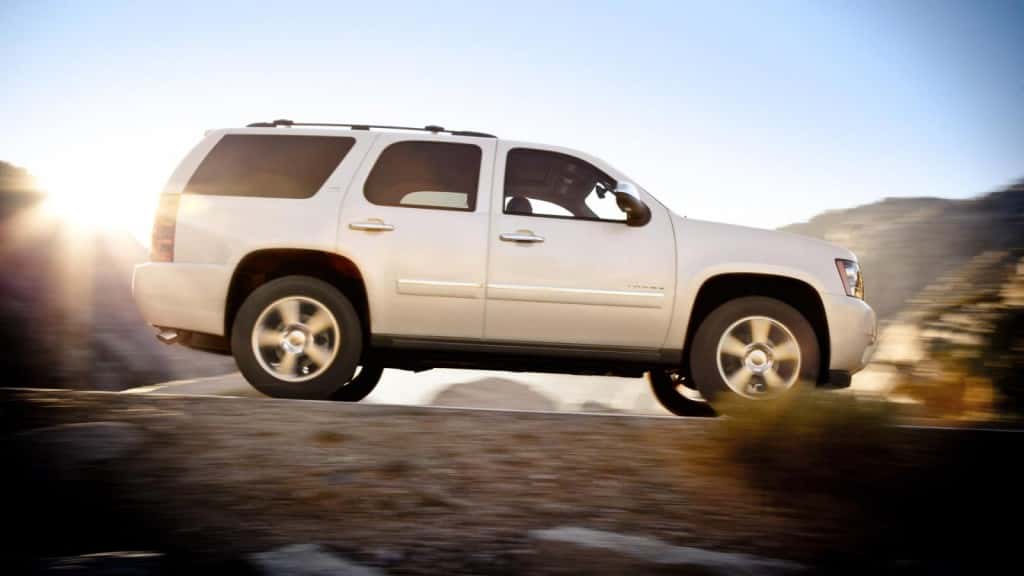 Chevy is synonymous with tough. That's why the nine-seat 2014 Chevy Tahoe is a great pick for adventurous Bradenton and Tampa families on the go. Simply more than a tough people mover and cargo carrier, though, the 2014 Tahoe is equipped with a comfortable cabin and a full array of modern tech, making it one of the best picks in its class.
The 2013 Ford Expedition is another heavy hitter in the SUV class, but in many ways, it pales in comparison next to what the Tahoe has to offer. Here's a quick look at how the two models compare.
More Features on the 2014 Tahoe for the Same Price
While both the 2014 Tahoe and the 2013 Expedition offer about the same power, that's not quite enough. A full list of features, available at even the base level, helps to set the Tahoe above the Expedition in many ways.
Features that come either standard or as options on the base Tahoe that are not available on the comparatively priced 2013 Ford Expedition XLT include:
60/40 bench seats
A rearview camera
Chrome or steel wheels
A passenger airbag sensor
Rear climate control
Rear-reading lamps
Daytime running lights
A full-sized spare tire
Front tow hooks
On top of that, the 2013 Tahoe comes with a superior powertrain warranty when compared to the Expedition: 100,000-miles / five years versus 60,000 miles / five-years.
Drop by Cox Chevy for a Test Drive
See how the 2014 Tahoe handles with a test drive at Cox Chevy in Bradenton! We're located at 2900 Cortez Road W., a short drive from Sarasota, Tampa, and St. Petersburg. For over 80 years, Cox has been one of the most trusted places around to find a new vehicle. If you have any questions, please contact the Cox family!