The 2014 Chevy Impala vs. the 2013 Nissan Maxima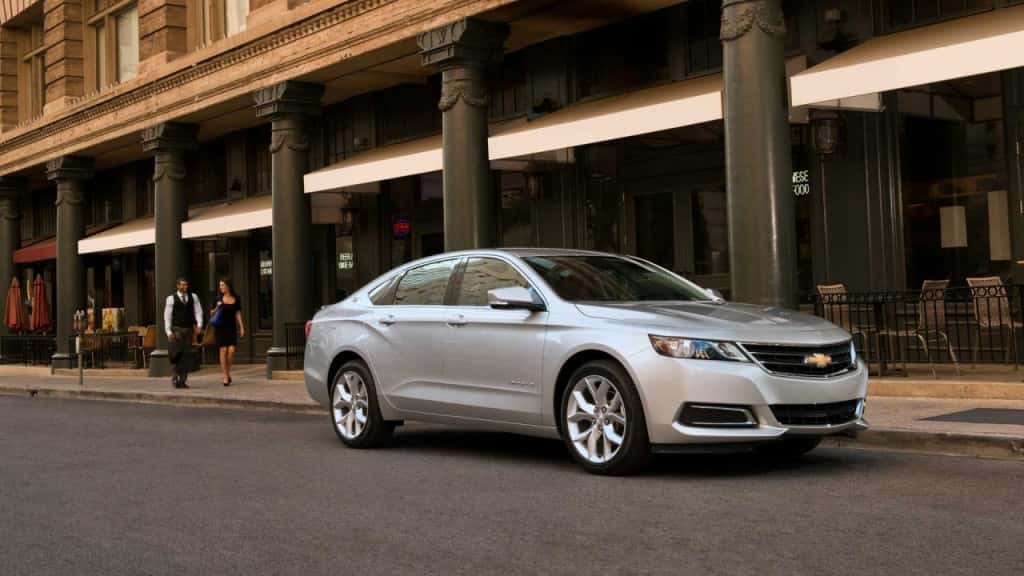 With a bold looking redesign, the 2014 Chevy Impala has once again moved to the front of the four-door car class. An impressive amount of power, a comfortable interior, and a great list of features help to make it a top pick. These features include Chevrolet's MyLink system, giving you access to handsfree communication, vehicle diagnostics, and more.
While it offers many of the same features as the 2014 Impala, the 2013 Nissan Maxima still falls short in that category. This is in addition to the Impala's starting price being several thousand lower than the Maxima's. Here's how the two models match up.
Performance
While the 2013 Nissan Maxima comes standard with a V6, the 2014 Impala gives drivers the options of both a four-cylinder and V6. The four-cylinder means drivers can get a better estimated fuel economy rating of 31 mpg on the highway. This is compared with the estimated 26 mpg highway on the Maxima.
Drivers wanting to trade up to the Impala's V6 option will be happy to know that it gets a smooth estimated 29 mpg, while still getting more horsepower than the Maxima.
Vehicle Features
As for features, the Impala LS trim comes equipped with options that are either non-standard or missing from the Maxima S. These include:
Satellite radio
An Onboard handsfree communication system
Front floor mats
Remote trunk release
Take the 2014 Impala out for a Drive
We've been impressed with what the new Impala has to offer. If you would like to take it for a test drive, we encourage you to visit our dealership. We're located at 2900 Cortez Road West, in Bradenton. Our dealership is only a short drive away from Tampa via I-75 South. If you have any questions, feel free to give us a call.
Cox Chevrolet has been serving the Bradenton and Tampa areas with friendly, honest care for over 80 years. We're pleased to continue to be one of the most trusted names in the auto business in the region.