The 2014 Chevy Impala vs. the 2013 Hyundai Azera

The all-new, 2014 Chevy Impala has a sleek, modern design that promotes elegance and authority. And this isn't the only feature that has made the 2014 Impala a popular choice for Bradenton and Tampa drivers. A comfortable, well-equipped interior and signature Chevy power are also a part of a long list that has helped to make the new Chevy Impala one of the best choices in its class.
The 2013 Hyundai Azera is another competing model in the four-door sedan class. Despite an initial price tag that is much steeper than that of the 2014 Impala, Impala drivers enjoy many of the same features. In fact, there are a few standard options on the Impala that are missing on the Azera. Here's how the two match up.
The Impala is Simply a Better Deal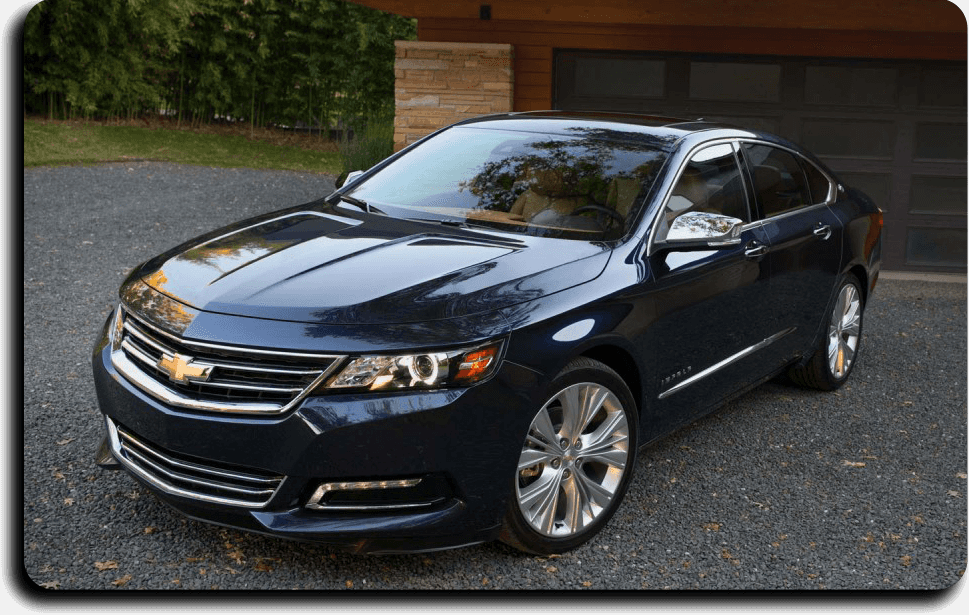 Here are just a few of the standard features that Impala and the more steeply priced Azera offer:
An AM/FM/CD/MP3/Satellite radio audio system with auxiliary and USB input jacks and steering wheel-mounted audio controls
Bluetooth connectivity with handsfree calling, music streaming, and more
Driver lumbar support
On higher trim levels that are still less costly than the Azera, more features open up to drivers, including leather seats and a rear parking assist system.
Powertrain
Possibly the largest difference between the base 2014 Impala and the 2013 Azera is in engine size. While the Impala is equipped with a 195 hp four-cylinder engine, the Azera comes standard with a 29 3hp V6. And though this might seem like a point for the Azera, Impala drivers are able to trade up to a similarly-powerful V6 for a price that is still less than the base price tag on the Azera.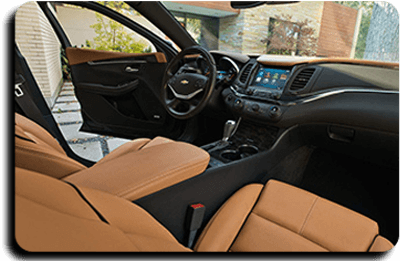 Find the Impala at Cox Chevy in Bradenton
Interested in seeing more of the 2014 Impala? Visit us at our dealership in Bradenton, located at 2900 Cortez Road West, a short trip from many communities around Tampa, Sarasota, and St. Petersburg. For over 80 years, our family has been serving the Sun Coast with quality service and sales. If you have any questions for our team, please feel free contact our dealership.