The 2014 Chevy Equinox vs. the 2014 Honda CR-V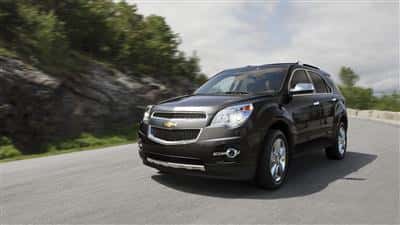 The 2014 Chevy Equniox makes a strong return this year, bringing with it the high level of performance and large list of onboard features that have made the Equinox a hit with families around Sarasota and Bradenton. Using GM's innovative RemoteLink app, you can stay connected with the Equinox at all times, by accessing information like vehicle information and diagnostics, sending maps to the onboard navigation unit, and connecting to OnStar.
And while the 2014 Honda CR-V, another popular option in the crossover SUV class, keeps up with the Equinox in many ways, it lacks the kind of smartphone connectivity offered by the Equinox. It also misses out on Chevy's tough warranty. Here's a closer look at how they compare.
The Equinox Keeps You Informed
As far as the basics go, the Equinox and the CR-V match up in many ways. Each is equipped with a four-cylinder engine with similar power and fuel economy. Both come equipped with features like Bluetooth handsfree calling and satellite radio. It may seem like the distinction is tough, but, like we said, one of the key differences is how drivers are able to interact with the two models.
"Multimedia" and "connectivity" may be two words too often tossed around in the information age, but Chevy developers have really harnessed their meaning with the RemoteLink app.  The app, available for Apple, Windows, Blackberry, and Android phones, allows drivers to connect do a wide range of things, including:
Vehicle functions like remote lock and unlock, horn activation and shut-off, and more
Access vehicle information like fuel level, motor oil life expectancy, tire pressure, and more
Connect with OnStart emergency services
Warranty Package
Every tough family vehicle should come with an equally tough warranty. While the 2014 CR-V comes with a 60,000 mile / five-year warranty, the Tahoe delivers a 100,000 mile / five-year, helping drivers who actually need to use their vehicles stay protected.
Learn More at Cox Chevy in Bradenton
We invite you to take the 2014 Equinox out for a test drive. Cox Chevy is located at 2900 Cortez Road W., in Bradenton, just a short drive from many different communities around the Suncoast. If you have any questions, we would love to hear from you! Feel free to contact the Cox family.