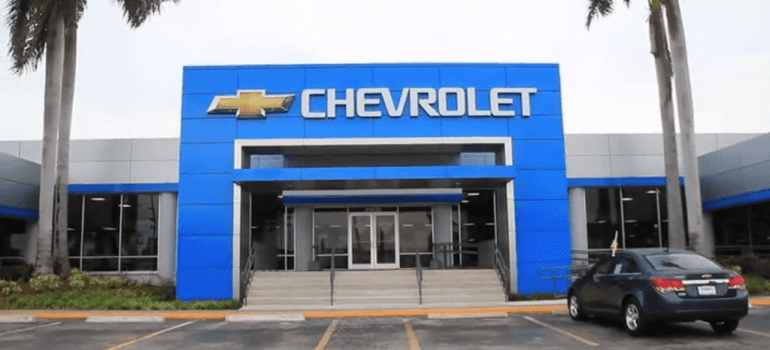 Hello West Bradenton
Cox Chevrolet is the Preferred Used Car Dealership for West Bradenton Drivers
If you're looking for a used car dealer near West Bradenton, look no farther than Cox Chevrolet! We have an inventory full of both new and pre-owned models sure to satisfy the automotive needs of our customers. Our gently-used vehicle inventory aims to please with a wide range of prices, years, makes, and models, ensuring that you'll be able to find a model just for you. If you are apprehensive about purchasing a used car for fear of precarious dependability, let our service team and Chevy Certified Pre-owned Program put your mind at ease!
Quality is Guaranteed
At Cox Chevrolet, we want our customers to have confidence in their purchases, and with Chevy Certified Pre-Owned vehicles, we take any sort of mystery out of acquiring a used car. If you see the term "certified pre-owned automobile" to describe one of our used vehicles, that car does not have any more than 80,000 miles on it, is no older than five years, and has passed a 117-point quality standards inspection. Each Chevrolet Certified Pre-Owned car is examined by technicians who are specially certified by Chevy. If any part of that automobile does not meet the inspection's standards, it is refurbished. If there was any doubt left, our warranty packages guarantee that you are getting a vehicle in like-new condition!
Choice is Never in Short Supply
With so many high-quality pre-owned cars in our inventory, choosing the right one for you can be difficult. However, our sales team is here to help, and we will assist with breaking down specific criteria in order to narrow down your search. We have used vehicles that were made anywhere from this current year all the way back to 2002, and we have a variety of models under $10,000 to help fit into your budget. If mileage is the key element in your search, our inventory contains a slew of used automobiles with fewer than 40,000 miles traveled. At Cox Chevrolet, we take the investment in a pre-owned car just as seriously as one of our new vehicles. No matter what our customer is looking for, we would like to guarantee that our customers leave completely satisfied with their purchase.
Come Find Your Perfect Car
Why wait? Take a trip down to our showroom at 2900 Cortez Road in Bradenton, just a few miles south of West Bradenton off of 43rd street. Have any questions? Looking for a test drive? Contact our sales team at (888) 350-4514 any time between 8 a.m. and 8 p.m. Monday through Friday, between 9 a.m. to 6 p.m. on Saturday, and between 11 a.m. to 5 p.m. on Sunday. We look forward to hearing from you!