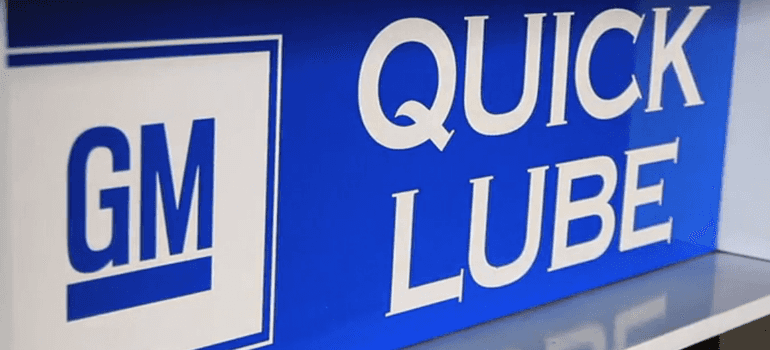 Serving Bradenton
Schedule an Oil Change at Cox Chevy in Bradenton
The one piece of automobile maintenance you can't afford to skip is a regular oil change. All engines rely on having an adequate supply of clean oil. Over time, your oil gets dirty, leaks, and burns up, and that affects the performance of your entire vehicle. Even worse, it creates friction between moving parts that wears them down faster. If you are due for an oil change, Cox Chevy in Bradenton is the place to go. We have a team of service professionals that will have you in and out in no time.
Competitive Pricing
You may assume that one of the chain lube shops would provide the lowest prices available, but since the bulk of their business is doing oil changes, they can rarely offer discounts or deals. That is not the case at Cox Chevy. We have a low everyday price on oil changes, and we are always running sales and specials to lower the price even further.
Professionals Technicians
At Cox Chevy, your oil change is handled by a trained, certified, and experienced Chevy mechanic. That means the work is done right, your vehicle is cared for properly, and you have a set of expert eyes looking around under the hood and under the vehicle. You can rest assured your oil change is being performed to manufacturer's specifications.
Speedy and Convenient Service
Our service department is open 6 days a week, with hours that reflect your schedule, not ours. That means you can get the oil change you need before or after work, on the weekend, or whenever it is most convenient for you. Better still, we strive to provide quality service fast, especially when one of our customers simply needs an oil change. Feel free to schedule a service appointment to get in and out in no time.
Start Getting Better Oil Changes at Cox
You need to get your oil changed every three months or every 3,000 miles. When the time comes, visit Cox Chevy at 2900 Cortez Road W. in Bradenton. We are easy to find just west of the Home Depot. Let our friendly and professional team provide you with the best oil change in the area.