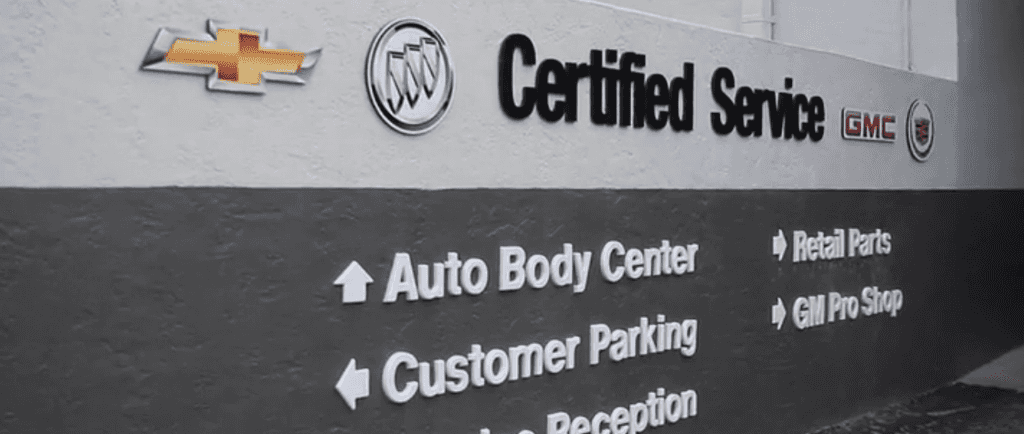 Serving Sun City!
Cox Chevy Provides Service to Sun City Drivers
Need an oil change, brake repair, auto body work or other car service near Sun City? Cox Chevy is pleased to provide vehicle maintenance and auto body repair! We've also got a large inventory of certified vehicle parts to help complete your home repairs. When it comes to car care, it's tough to beat what Cox has to offer!  Our service hours are Monday through Friday from 7:00 a.m. to 5:30 p.m., and Saturday from 7:00 a.m. to 5:00 p.m.
Get the Care You Need at Cox
Some of our most popular service requests include:
Belt replacement
Scratch, dent, and other body repair
Transmission flushes
Electrical work
A/C repair
If you would like to obtain a certain part, we're here to help you find what you need! Simply give us a call, stop in to speak with our parts team, or place a request online.
How Do I Know When I Need Service?
Many drivers want to get their car the essential care it needs, but just don't know when it exactly needs to come in to the shop. The easiest way to know is to check your vehicle's service schedule, located in your service manual. There, you'll find out when you need to take care of things like coolant flushes and timing belt replacements. Following this schedule is one of the best ways to make sure your car stays healthy for a long time to come.
Directions to Cox Chevy From Sun City
Cox Chevy is located on Cortez Road West, just a quarter mile to the west of the Sweetbay Supermarket, and a thirty minute drive south of Sun City.
Here's how to get to us.
Take U.S. 41 South / South Tamiami Trail
Be sure to stay to the left to continue on U.S. 41 South / South Tamiami Trail
Make a slight right to continue onto South Tamiami Trail
Continue onto 44th Avenue West / Cortez Road West
Look for us on the left side of the road
Don't Wait to Make Your Next Appointment!
Think you're due for an oil change or some other maintenance? Please don't hesitate to schedule a service appointment with our team! Either give us a call or use our handy online scheduling system. Cox Chevy is located at 2900 Cortez Road W, in Bradenton, just south of Sun City. The Cox family has been a trusted name in car care and sales for over 80 years. Visit us and see why!