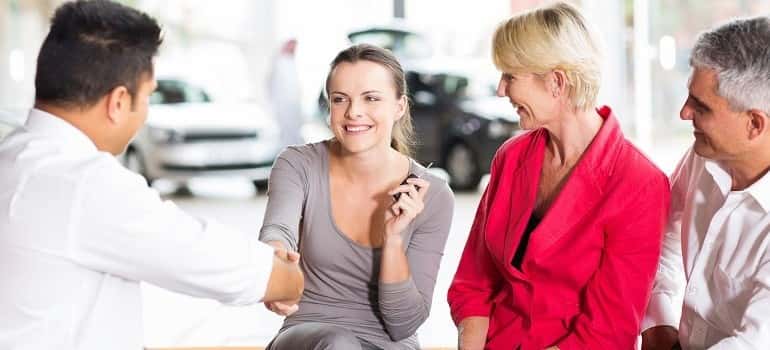 Cox Chevrolet Offers Auto Financing to Drivers From Whitfield
As a premier Chevrolet dealer in the Whitfield area, Cox Chevrolet is known for its great service and wide inventory. But did you know that we offer expert auto financing, as well? At Cox Chevrolet, our number one priority is getting you into the car you love, so find the financing you need today right here with us!
You'll find us at 2900 Cortez Rd. W. in Bradenton, FL, which is just a quick 12 minutes north from Whitfield along US-41 N. Read on to find out more about our financing team!
Why Cox Chevrolet?
When you finance with Cox Chevrolet, you'll get the easiest financing in town. We know that many auto buyers dread the financing process, so we make it a top priority to walk you through every step. No hidden fees, no last-minute add-ons, and no haggling over the fine print. We make sure you're getting a great car for a great price, and that's the whole story!
The Driver Comes First
Financing a car if your credit isn't perfect doesn't have to be a nightmare. Our financing staff has access to millions of dollars of credit from a variety of lenders, so wherever you fall on the credit score spectrum, we should be able to find financing for you. Our financing staff will work to find a solution for you that includes a financing plan you can live with. We believe that everyone deserves to drive the car they want, no matter what their financial situation is!
Get Approved Today!
Want to cut down on your time in the finance office? Getting approved for a loan has never been so simple, because when you work with our Cox Chevrolet team, you can even begin the financing process from the comfort of your home or office. Just complete our online financing application, and you'll be on your way to an auto loan you can live with. Walk into the dealership knowing that you'll be able to get the car you love and the loan you need!
Contact our Finance Staff Today
Questions about financing? For more information on your auto loan or payment plan, contact our financing staff online or at 888-350-4514 today. We're open for sales and financing from 8 a.m. to 8 p.m. Monday through Friday, 9 a.m. to 6 p.m. on Saturday, and 11 a.m. to 5 p.m. on Sunday. We hope to see you soon!